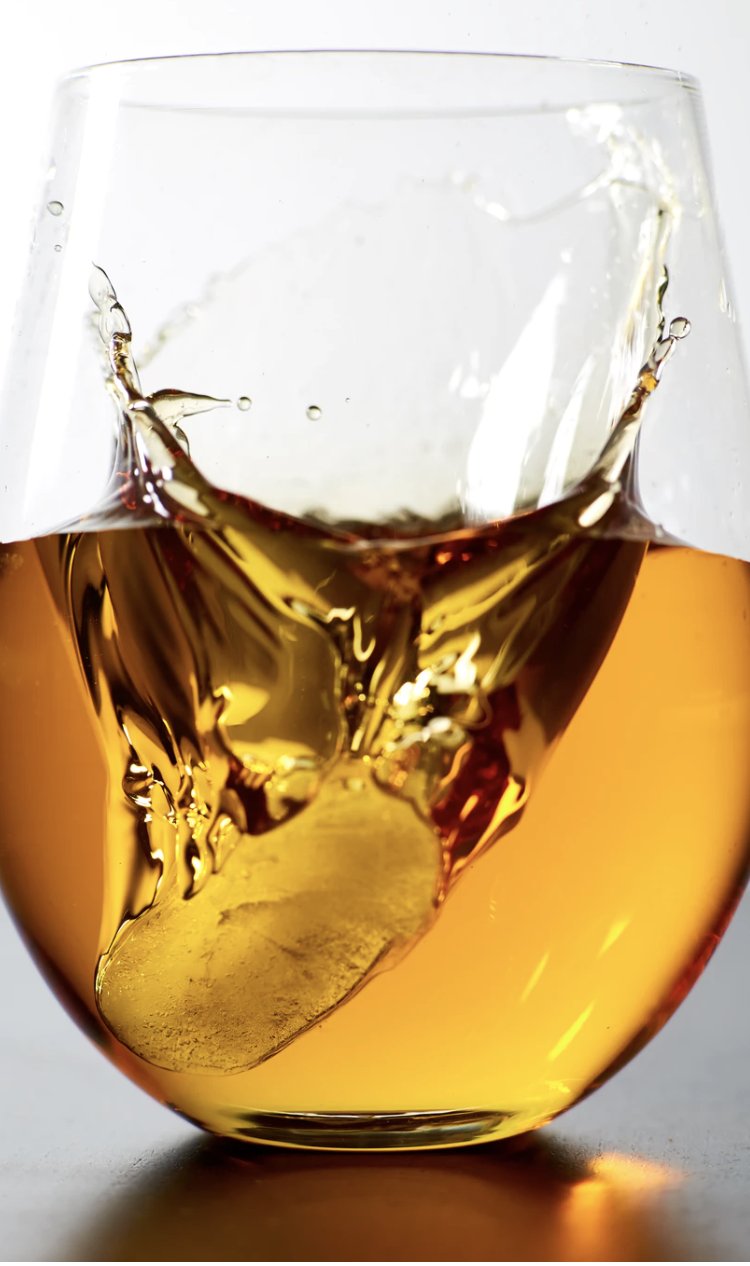 At King Keg, we've been proudly providing kegerator and alcohol delivery services to offices and events throughout Los Angeles and the South Bay for more than 20 years. During that time, we've tasted our fair share of excellent beers, wines, and whiskeys – but every once in a while, something comes along that's truly unique. That's why we're excited to offer the new Lagavulin Offerman Edition Scotch: a single-malt scotch from the renowned Lagavulin Distillery, made in partnership with the actor Nick Offerman.
The Nectar of the Gods
The partnership between Offerman and Lagavulin comes from his beloved character on the hit show "Parks & Recreation": Ron Swanson. Swanson, a perennial favorite, is as red-blooded and American as they come, with a penchant for hunting, fishing, shooting, red meats, and of course, whiskey – Lagavulin single malt scotch, to be exact.
Accordingly, the pairing makes plenty of sense. Referring to Lagavulin as "nectar of the Gods," Swanson is known for consuming scotch whiskey at just about any hour of the day without ever seeming worse for wear. Offerman himself seems excited for the partnership, explaining that "this Scotch whiskey is for those who adore Lagavulin's patented smoky flavour and the patience required to masterfully distill a single malt..." But he continues: "...is what they told me to say, but I would rather just tell you that I am giggling with delight at the notion of people enjoying this limited edition Scotch."
As for the scotch itself, the Offerman Edition is a limited-edition single-malt scotch, aged 11 years in a mix of refilled and rejuvenated American Oak barrels. The whiskey features the characteristic wood and peat notes the distillery is known for, with the back end fading into sweeter notes of sweet berries and orchard fruits. It's a whiskey that any scotch fan is sure to love, and as you sit back and take a sip, you'll have the pleasure of knowing that the rarely-pleased Ron Swanson would be proud.
Order Whiskey Delivery Online
We're excited to carry this limited-edition single-malt scotch while supplies last, but if you want to get a taste of this unique partnership, you'll need to act fast. Order yours online today, and if you still have questions, don't hesitate to reach out to us at our contact page. And remember, in the immortal words of Ron Swanson: "There is no wrong way to consume alcohol."