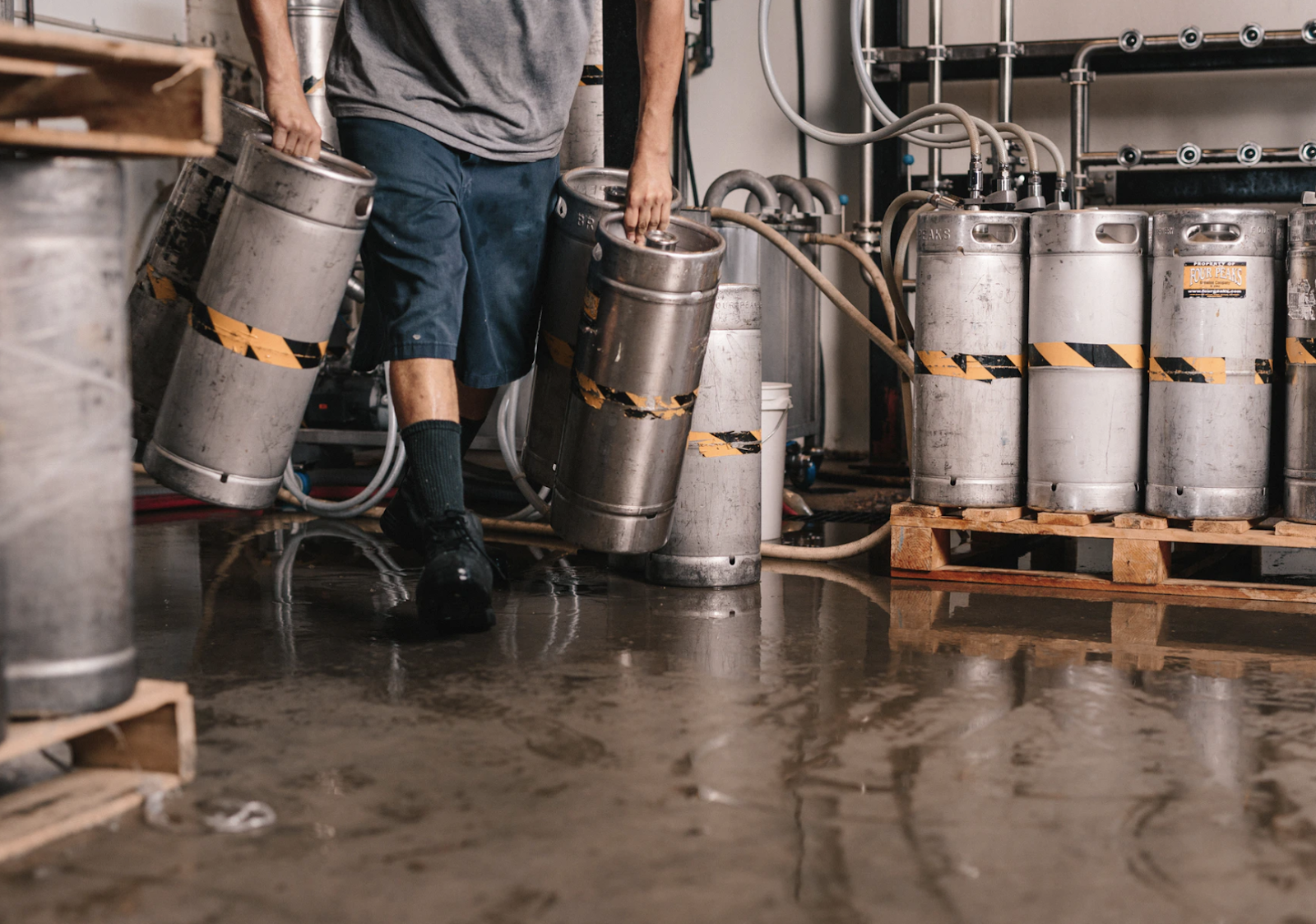 At King Keg, we've been helping our customers live a little more by offering full-service keg rentals for parties, events, and offices all over the greater Los Angeles, CA area for more than 20 years. We're proud to offer installation and setup as a part of our kegerator service, but if you're throwing a party or event, it's a good thing to know how to tap a keg for the perfect pour. But don't worry – we've got you covered!
Easiest Way to Tap a Keg
Thankfully, the process of tapping a keg isn't nearly as difficult or complicated as many people believe it is. In fact, tapping a keg has only a few steps, and most of the process takes care of itself!
First, you'll need your keg of beer and a keg pump. The keg pump should have a valve with a handle at its base, a pump, and a faucet at the end of the hose to pour beer. With these components, here's how you'll tap your keg:
Step 1: Make sure the keg valve is turned off, which means the handle should be in the upright position.
Step 2: The neck of the keg should have two "barbs" on the inside that line up with openings on the keg pump. These will hold the pump in position. With the keg valve off, line the keg pump up with the two barbs and insert it into position.
Step 3: Turn the keg pump to the right to lock it into place on the keg.
Step 4: Push the handle down to open the keg pump. This will allow beer into the pump.
Step 5: You're now ready to pour beer, but remember that foam will come out first. Be ready with a spare glass and start by opening the faucet to pour foam into the spare glass. Once you start to see beer flow out of the faucet, you're ready to pour, serve, and enjoy your freshly-tapped keg!
Order Keg Delivery Online in Los Angeles
Tapping a keg is truly easier than it sounds, and we hope these tips make it effortless for you. And if you need to get a keg at your next party or event, we can help! Contact us today to learn more about our comprehensive keg and alcohol delivery services and reserve yours now. We can't wait to hear from you!