At King Keg, we strive to deliver the most delicious beer to your fingertips. One of our absolute favorites is El Segundo Brewing, an independent craft brewery that focuses on fresh, hoppy, West Coast IPAs. Not only are you drinking award-winning beer, but you'll be supporting a locally owned craft brewery known for its friendly, small-town charm.
Winners of the 2020 Great American Beer Festival Awards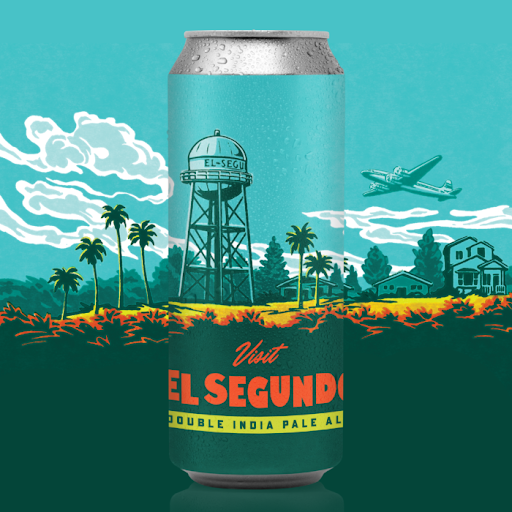 El Segundo Brewing creates exceptional beers, with the awards to prove it. The 2020 Great American Beer Festival was put together by the Brewer's Association, and was extremely competitive with more than 8,000 beers and 1,720 breweries being judged. El Segundo Brewing was able to take home two medals: A Gold Medal for their Imperial India Pale Ale named Hammerland, as well as Bronze Medal for their Strong Red Ale named Devil's Path. If this doesn't give you reason to place an order, we don't know what does!
El Segundo Brewing Beers We Offer
Try the award-winning brewery for yourself. At King Keg, we're able to deliver to your door, and even offer some of these beers in 5.5 and 15.5 gallon kegs for your pleasure! Add El Segundo beers and kegs to your cart here.
We offer:
El Segundo Radioactive Fallout Hazy IPA
El Segundo Hammerland DIPA
El Segundo Citra Pale Ale
El Segundo Porto Pils
El Segundo Casa Azul
El Segundo Drop Shadow Hazy IPA
El Segundo Seco Brut IPA
El Segundo Mayberry IPA
El Segundo Big Don DIPA
El Segundo Blue House IPA
El Segundo South Bay Bubble IPA
Get Beer Delivered to Your Door with King Keg
Whether you need a few kegs for a birthday celebration or want to enjoy a crisp beer or seltzer in your backyard without a trip to the grocery store, we've got you covered. Bring the brewery to you with King Keg! Contact us today. Cheers!