One of the biggest trends emerging from social distancing and everyone staying at home is people finding new ways to stay connected to friends and family, from birthday parades to our personal favorite, virtual happy hours! While you definitely should not mix both of these together, they're each a great example of staying connected to friends and family that show you are thinking about them. In light of our new normal, we've put together a few ways to make your virtual happy hour just a little more fun!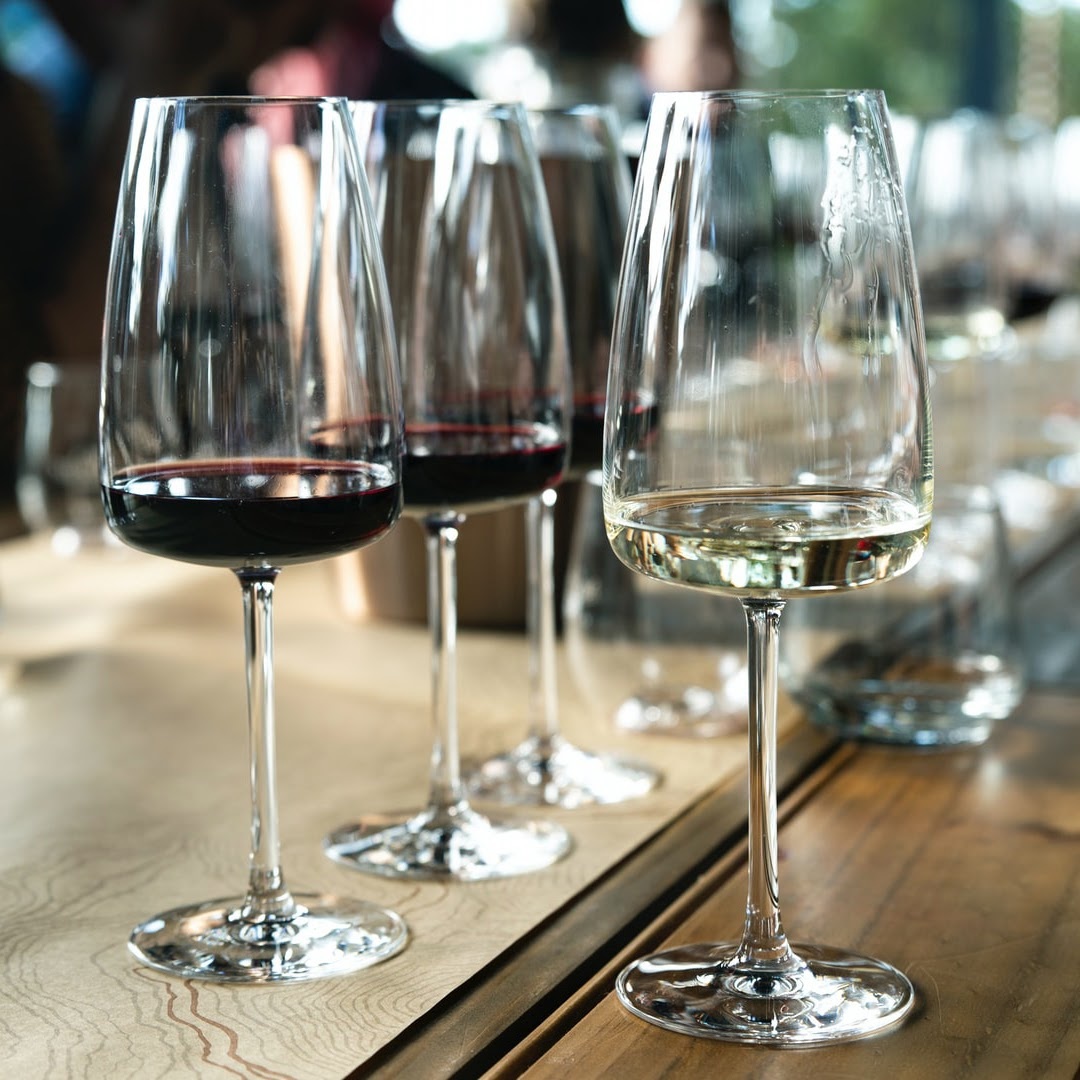 As with everything we do, we ask that you please drink responsibly while trying these activities out and, of course, maintain social distancing and stay at home until otherwise recommended. In the spirit of keeping everyone safer-at-home, King Keg is offering free contactless delivery until the COVID-19 pandemic has subsided and it is safe to reopen our store again.
Virtual Blind Wine Tasting
This one is a little tricky but can be fun for those looking to be an at-home sommelier. The idea is to send your friends and yourself one or two bottles of wine, any kind you'd like is fine. Before your video call, have someone on the other side cover the bottle so the people tasting won't be able to see the wine. Go through the typical wine tasting process, looking at the color, texture, scent, and flavor. Have everyone write notes down and share with the group after completing the tasting process. This can be a great way to discover new wines, as well as expand your palette and learn to describe wines in more detail. The one downside is that the "hosts" (the people who covered the wine) will know what the wines are, but they still get to enjoy them!
Virtual Video & Board Games
While you may not be able to talk to your friends face-to-face, you can still play games together. There are many different ways to still play traditional board games together or, if you all have the same console, play video games together. One trick to play board games with friends during safer-at-home is to have one person set up their physical copy of a board game and use their phone or laptop to show the board game to other players on a video call. Everyone on the video call can then follow along on their screen. If you have a video or board game you're fond of, adding video chat on top of online play is a great way to feel closer while staying socially distant during a virtual happy hour.
Try Molecular Gastronomy With Your Friends
We admit, this one is probably best done if you're in quarantine with others, but it can still be fun to try it together on a video call too! Molecular gastronomy is a form of food science that attempts to change food and drinks' physical or chemical appearance to make it look or feel different than it normally does. While this is typically reserved for Michelin starred chefs and restaurants, there are a few recipes you can do at home, like cocktail pods from the Cocktail Chemistry YouTube Channel. These are great for your first crack at molecular gastronomy too because the ingredients are relatively few and inexpensive when compared to the requirements of other recipes.
Stay Safe & Stay At Home With King Keg
We hope you enjoy and try out all these fun ways to have a virtual happy hour with your friends and family! If you need to stock up again on any wine, beer, or spirits, be sure to give King Keg a call or log onto our app and place your order for a contact-free delivery by King Keg.